5 Reasons To Wear Bead Bracelets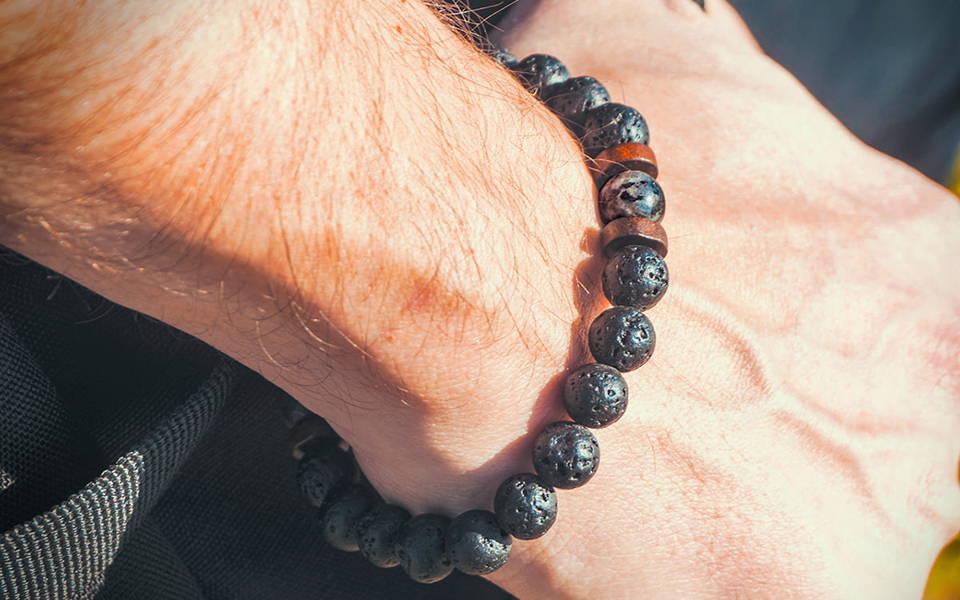 Wearing a bracelets around the wrist is a habit that's
existed for a long time for men and women
. Sometimes, different bead bracelets can have a particular significance depending on your
culture, beliefs or religion
or can also be worn as an accessory to
express fashion and style
.
While wearing these bracelets, there were always various purposes in mind. Most importantly, the focus should be in your own personal motivations, goals, and purposes...
Now wIthout further ado, let's take a look at all the reasons why you should rock some bead bracelets of your own!
1. Express your personality
Men and women
generally wear bracelets to
express their personality, fashion and style
.
Depending on the bracelet you wear, it can be a
great indicator
to convey one's personality and style. For example, a
dark stone bracelet
can allow a man to express an
attractive and rugged
sense of fashion.
On the other hand, a
wooden bracelet
combined with coloured stone beads can express a
delicate and feminine sense of fashion
, although wooden bracelets are not limited to women only.
Along with
necklaces
and other types of accessories, bracelets are
versatile and fun to accessorize with any outfit
. You can keep pace with the existing trends and ways of modern life. There are some
unique bracelets and handmade bracelets
available and will blend in perfectly with specific attires to produce a great look.
Wooden bracelets
are popular and available for
both men and women
.
People have
different cultures and traditions in different parts of the world
. We can sometimes identify or tell from where those people come from by looking at the ornaments and jewelry worn on their wrist.
Bracelets have some particular meanings based on culture and traditions. In some countries, bracelets have been used as
a requirement of faith and devotion
. In Tibet, monks wear
Mala prayer bracelets
for their
spiritual practice
. The Sikhs in India wear a
copper bracelet
since their childhood to show their
loyalty to their belief
.
4. Special Significance or Memory
Bracelets or these types of accessories are the types of things that act as a souvenir. It reserves invaluable memories that possibly could long have been lost. It helps recall those beautiful moments you might have had with your loved or dear ones. It helps recall some beautiful events that happened in the past.
5. Enjoy Wearing Bracelets
You might be among those fashionable people who reckon that bracelets look good on any outfit and are fun to wear.
Bracelets can be a great way to add vibe to your attire.
Like – wooden bracelets match with your dress pattern. Or you can try a woven bracelet, and they could be appropriate even in the corporate environment.
Bead bracelets and bracelets in general can be worn for many reasons. It is important for you to figure out your personal motivations, goals, and beliefs to consciously wear your favorite bracelets. Keep them as a special daily reminder of your inner journey and its deeper meaning.
PS: Our End of Summer Clearance Sale is coming up tomorrow, stay tuned for the biggest sale of the summer, where you'll be able to claim your favorite bracelets at an amazing price (you'll see tomorrow!)...